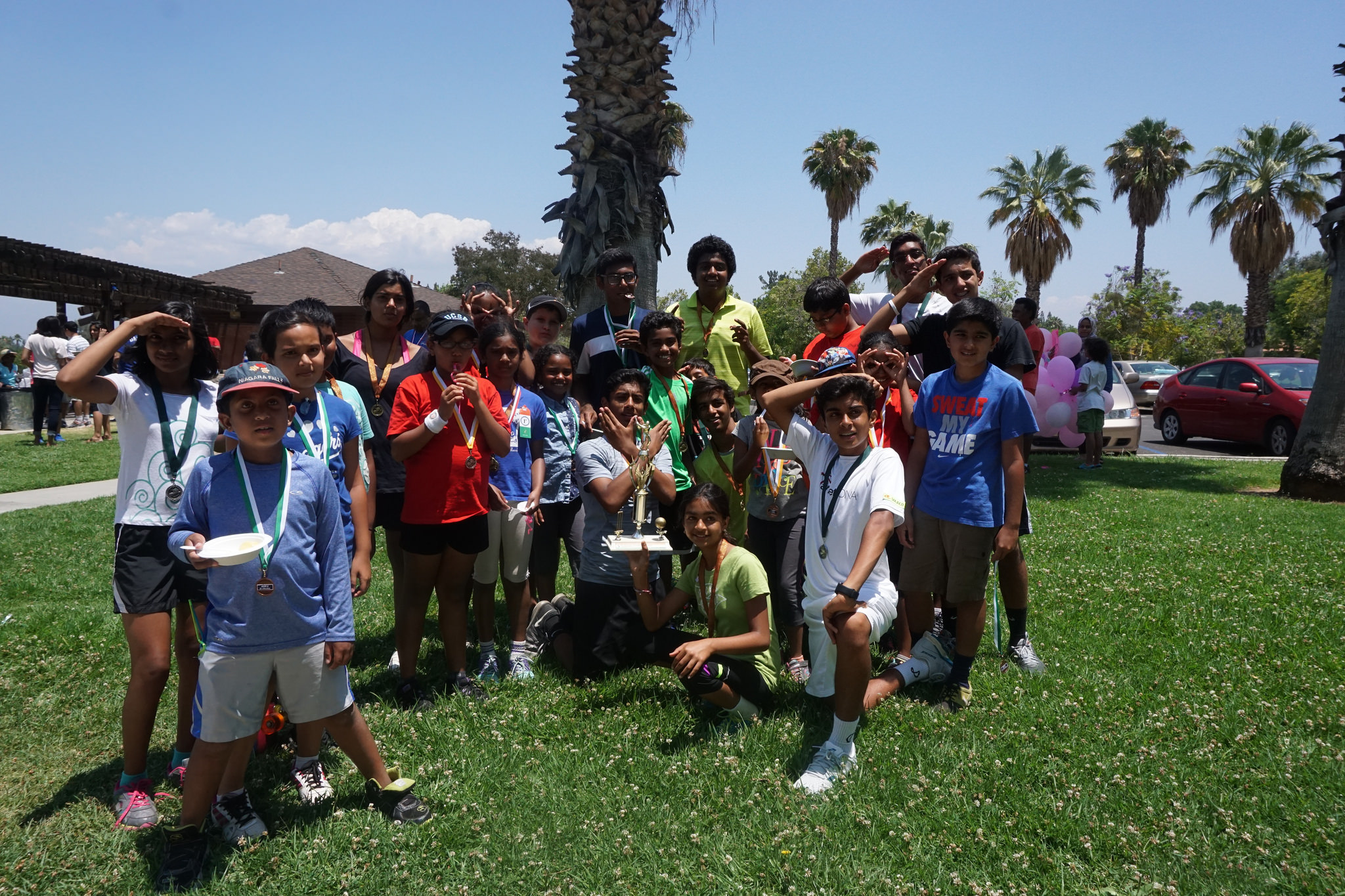 Asha Sports Day is a 'Fun'draiser event organized by Redlands chapter to raise funds for its projects. In addition to raising funds this event focuses on increasing sport and physical activity  among kids and adults alike. It introduces cricket to younger generation and provides a platform for adult to become fit by training for a 5k race. Lead up to the sports day  was the cricket clinic for RPL (Redlands Premier League) and the Ropers running club that met every Sunday at  3 pm at Brookside park.
Sports day is a community event in true sense in that local community is actively involved both in its organization and participation.  Many volunteer cricket coaches, including some professional cricketers from local league,  teach nuances of cricket to children from 'straight-drive' to 'pull shot'.  Most kids, having watched cricket World Cup and IPL, are no strangers to cricket. They are excited to play their part in RPL and hope to hold the coveted cricket trophy during sports day final.
Ropers club was organized by seasoned marathon runners coaches Jay Sandhu and Kamal Kejriwal where they put aspiring runners through a training program that gradually built their running capacity.
Results:
Redlands Premier League was won by Knight Riders in a thrilling match with winning runs scored on the last ball by Mohan. You can see tournament results and score cards  here
Blue team lead by coach Kamal Kejriwal beat Red team led by Jay Sandhu by 1 minute (average per runner)  in 5K event.  You can see individual runner timings here
Other results coming soon …
Redlands Cricket League (RPL)
Redlands Cricket League consists of four teams. Follow link below to go teams pages.